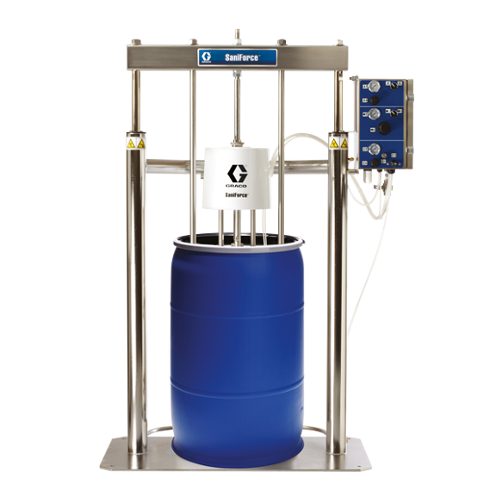 Drum unloading solutions for hygienic applications
The most efficient way to unload your drum & bins
SaniForce™
Up to 99% evacuation
Fast and easy evacuation
Safe and hygienic


One solution
For multi drum types
 
For straight and tapered drums
Drums with different dimensions
Inflatable seal


Hygienic
Easy to clean
 
No more manual scooping
Tri-Clamps fittings
FDA approved


Save time
High flow rates
 
Up to 1000 liters per minute
Quick start-up (self priming)
High productivity
Easy to use controls


Save money
Evacuation rate of 99%
 
Less waste
Less maintenance cost


Safe
No more lift and dumping

Food Safe
FDA approved
SaniForce drum & bin unloading product range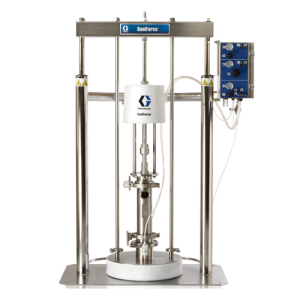 SaniForce Drum Unloader
Unloads viscous food ingredients from 200 Liter (55 Gallon) drums
For straight and tapered drums
Wiper seal features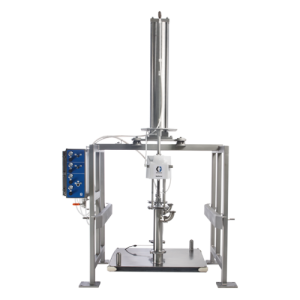 SaniForce BES
Unloads viscous food ingredients from 1000 Liter (300 Gallon) containers
1000 Liter / 300 gallon containers
Inflatable wiper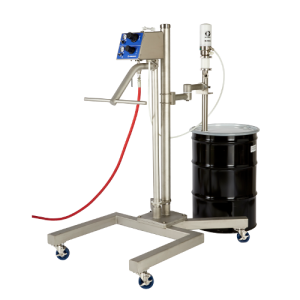 SaniForce Elevator
Unloads medium viscous food ingredients from 200 Liter (55 Gallon) drums to 1000 Liter (300 Gallon) containers.
Mobile or fixed post
Easily mount a Graco piston pump
Flexible solution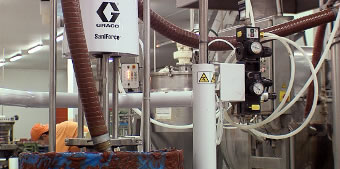 Efficient Transfers of Tomato Paste
Established in 1915, the Greek canning company KYKNOS is one of the most loved and recognized brands in Greece. A family owned company, famous for its canned tomato products, KYKNOS selects and packs tomatoes, grown in the region of Peloponesse.