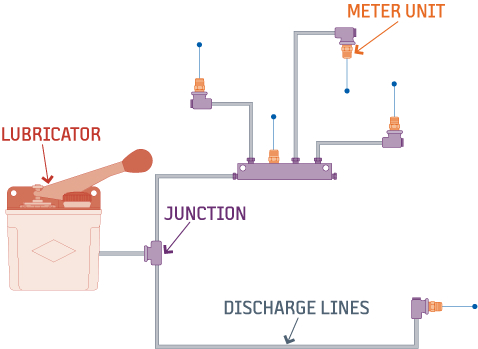 Single Line Resistance systems are low pressure oil lubrication systems that are designed for light or medium machinery requiring up to 100 points of lubrication. Two types of systems (manual and automatic) are available to meet virtually any industrial application.
Advantages
Single line resistance systems are compact, economical and relatively simple to operate and maintain. The system is ideally suited for machinery or equipment which displays closely configured bearing clusters, or groups.
A precisely controlled discharge of oil is delivered to each point while the machine is in operation. The system provides a clean film of oil between critical bearing surfaces to keep friction and wear to a minimum. Machinery life is extended and production efficiency is maintained.