An Affordable Automatic Lubrication Retrofit Solution for Mid-Size Turbines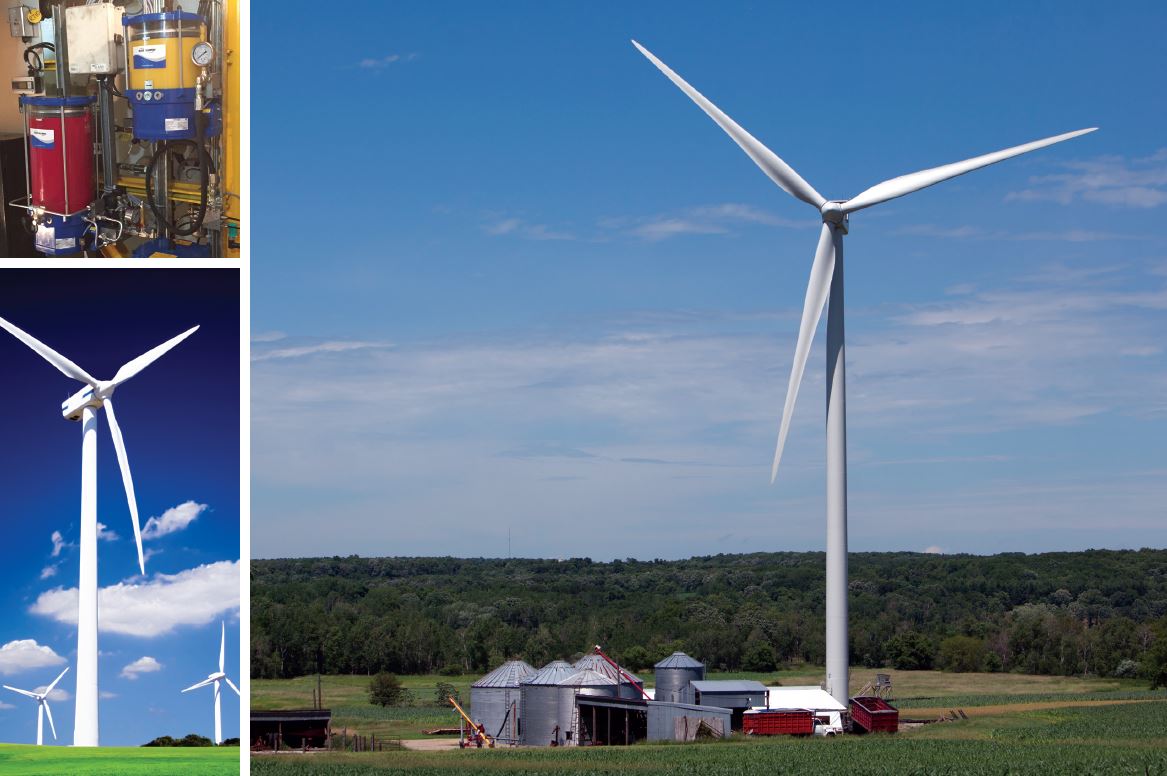 Why upgrade to our Lubrication systems?
• Increase the time between turbine maintenance visits to 8-12 months.
• Lower operating & maintenance costs.
• Greater dependability & reduced wear.
• Reduce risk of lubrication-related breakdowns.
• Insure proper lubricant handling & reduced consumption.
• Two systems will lubricate main, yaw, and pitch bearings.
Adding a lubrication system increases equipment life by decreasing wear on vital components. Automatic lubrication systems safely and continuously supply lubricant while your turbine is running.
NLGI EP Grease System
• A progressive automatic lubrication system for #2 grease.
• Confirm each lubrication point is getting grease with easy optional monitoring capabilities.
• PVBM progressive valve is standard with a zinc nickel coating for protection in harsh environments.
• Electric MultiPort II (12/24 VDC) Lubricator with optional built-in controller for easy retrofit.
• The MultiPort II is specifically designed for harsh environments.